altezon
07-20-2010, 12:27 PM
Voyager Interplanetary Mission
The Voyager mission was designed to take advantage of a rare geometric arrangement of the outer planets in the late 1970s and the 1980s which allowed for a four-planet tour for a minimum of propellant and trip time. This layout of Jupiter, Saturn, Uranus and Neptune, which occurs about every 175 years, allows a spacecraft on a particular flight path to swing from one planet to the next without the need for large onboard propulsion systems. The flyby of each planet bends the spacecraft's flight path and increases its velocity enough to deliver it to the next destination. Using this "slingshot" technique, first demonstrated with NASA's Mariner 10 Venus/Mercury mission in 1973-74, the flight time to Neptune was reduced from 30 years to 12.
The Jovian Moons
Voyager 1 took this picture of Ganymede from a distance of 2.6 million kilometers
(1.6 million miles) on March 4, 1979. Jupiter's largest satellite has about 1.5 times
the diameter of our Moon, but being composed of a mixture of rock and ice it's only
about half our Moon's bulk density.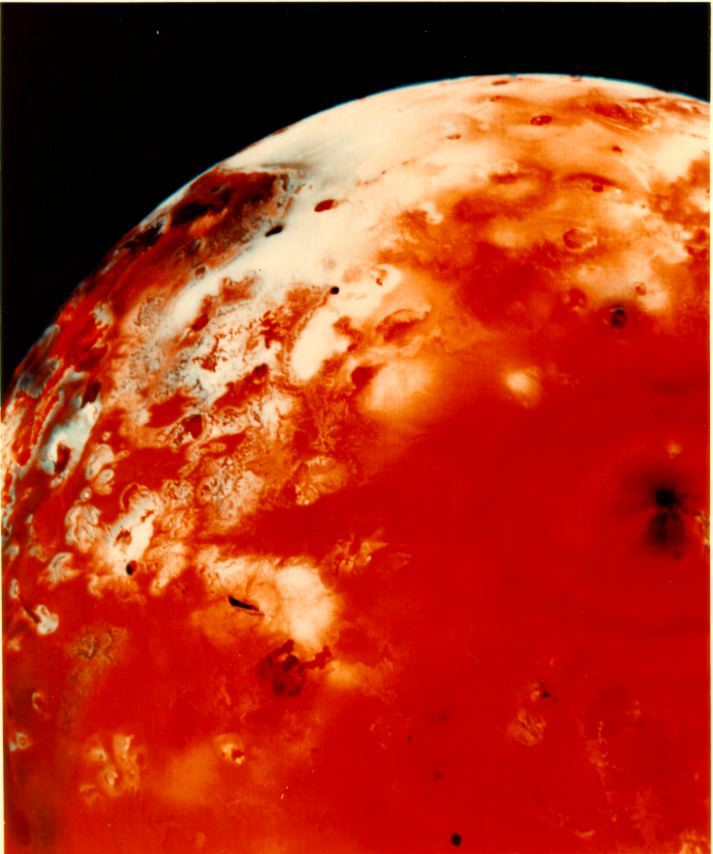 Voyager 1 took this picture of Io March 5, 1979 from 377,000 kilometers (226,200 miles)
on March 5, 1979. The smallest features visible are about 10 kilometers (6 miles) across.
The reddish, white and black areas are probably volcanic deposits of salts, sulfur and sublimates.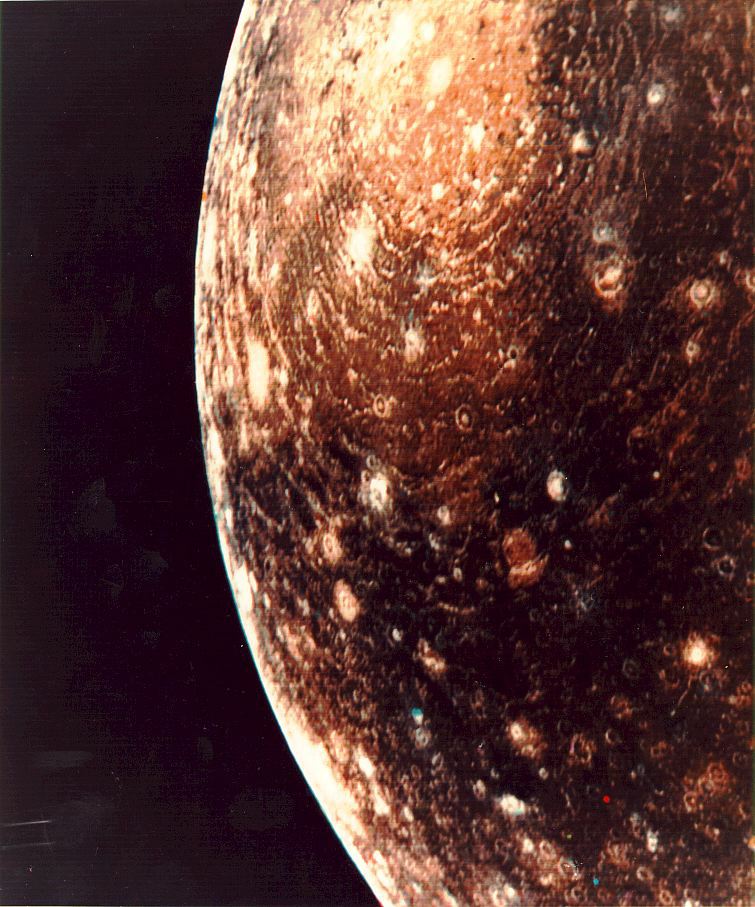 Voyager 1 took this picture approaching Callisto from 350,000 kilometers on March 6, 1979. Jupiter's outer satellite is about 7 kilometers across on the surface -- a little smaller than Ganymede and apparently composed of a mixture of ice and rock.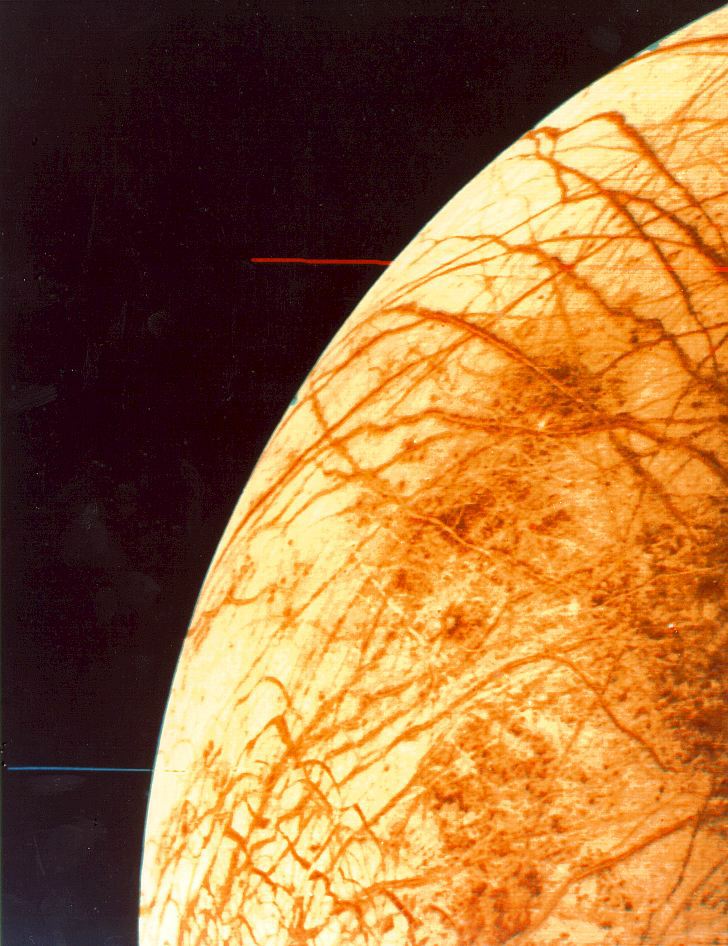 Voyager 2 took this picture of Europa on Jul 9, 1979. The size of our moon, it's
thought to have a 100 kilometers thick crust of ice overlying the silicate crust.
The complex array of streaks indicate that the crust has been fractured and filled by
materials from the interior.
The other Voyager photos, including Saturn and the outer planets:
http://nssdc.gsfc.nasa.gov/photo_gallery...yager.html
Two spacecraft were used, which have since been reprogrammed to leave the solar system, north and south of the ecliptic.
http://voyager.jpl.nasa.gov/science/planetary.html
See also Gene Roddenberry's "Star Trek: The Motion Picture", where
an overhauled Voyager returns from interstellar space to find it's "Creator".
http://www.imdb.com/title/tt0079945/